Europe is one of the most fascinating and diverse places for travelers. We've travelled all over the continent and put together 10 unique Europe Short Trip Itineraries with a duration of 7 or less days. You can easily combine them into a longer trip if you have more time.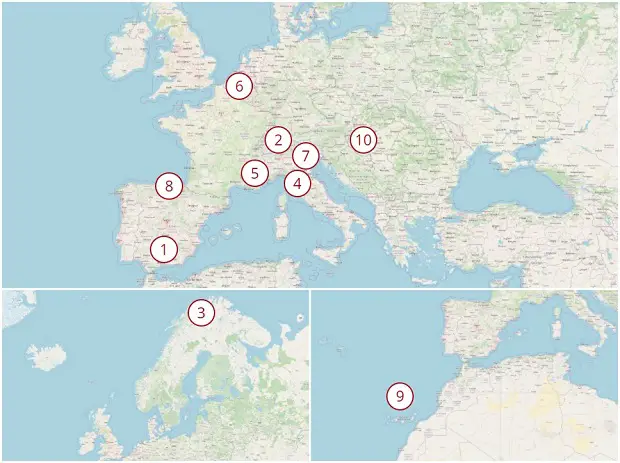 ---
1. Andalusia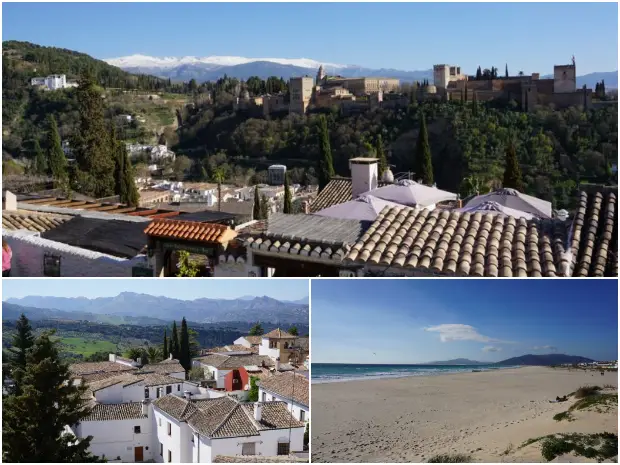 Duration: 7 Days
European summers start and end in Andalusia so no surprise the best times to visit Spain's southern coast are spring and autumn.
In one week you can visit the UNESCO World Heritage Site Alhambra in Granada, hike in the snow peaked Sierra Nevada, get tanned at Costa del Sol on the Mediterranean Sea, visit the old white villages in the backcountry, go surfing on the Atlantic Ocean and enjoying Tapas while doing all that.
---
2. Valais (Switzerland) & Lago Maggiore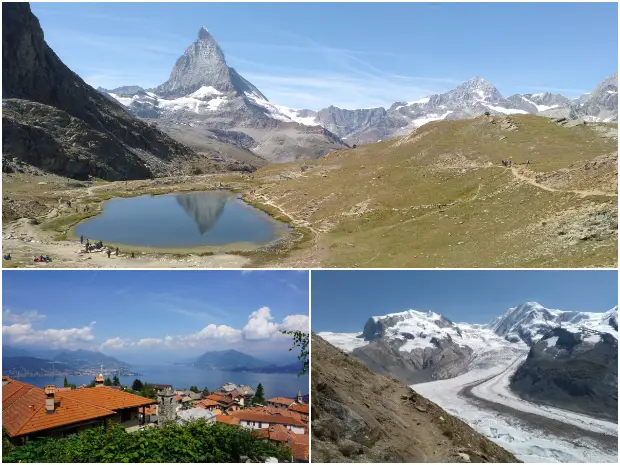 Duration: 7 Days
Some of Swiss most impressive mountain landscapes are located in the canton Valais.
On this Itinerary you will visit the Alps biggest glacier, go inside the glacier of the Rhône source, hike around the famous Matterhorn, taste traditional mountain food and excellent wines and spend a day at Lago Maggiore in Italy.
---
3. Northern Lights in Norway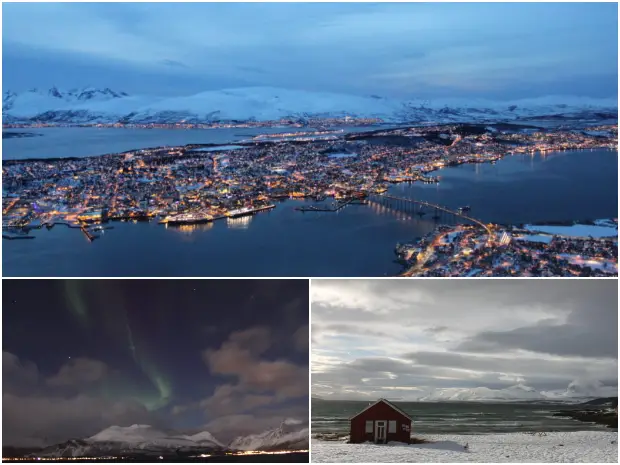 Duration: 4 Days
Tromsø is one of the best places in Europe to see the Northern Lights and one of the biggest towns in Northern Norway. Its place between mountains, the ocean and many fjords in combination with the city's student life and arctic vibe offers endless activities for the daytime. And after dinner you head out-of-town to see the Northern Lights in the crisp arctic air.
---
4. Bologna & Cinque Terre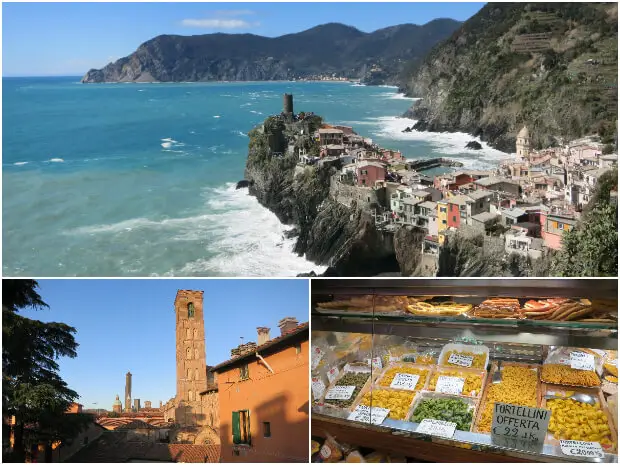 Duration: 4 Days
Half of the things you love about Italian food comes from the area around Bologna. The city hosts Europe's biggest university and is packed with small restaurants, bars and deli shops. It's one of the best places to eat in Italy with a vibrant nightlife and a medieval city center.
After two days of food coma it's time for the Mediterranean Sea. We hiked the coastal trail at Cinque Terre, enjoyed the small villages, took a deep breath of the fresh salty air and had awesome food again.
---
5. Calanques & French Riviera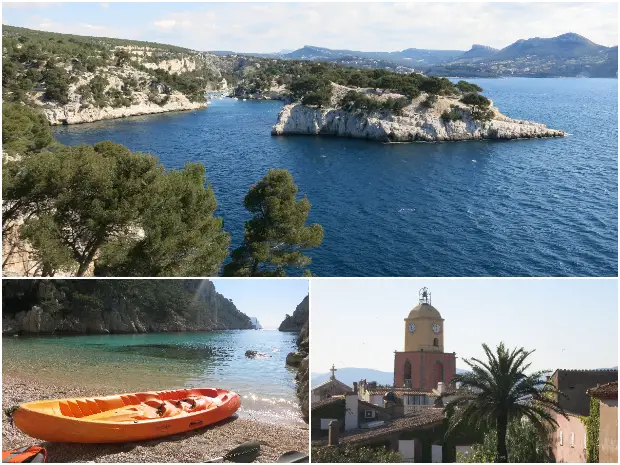 Duration: 5 Days
The Calanques are a jagged part of the French Mediterranean Coast between Marseille and Cassis. Fjord like inlets with azure blue water and small beaches are typical for the National Park. You can explore this great area by foot on the many hiking trails or by water with a kayak and go from beach to beach.
In addition, you can spend a day in Marseille and hike several other trails along the coast of the French Riviera.
---
6. Belgium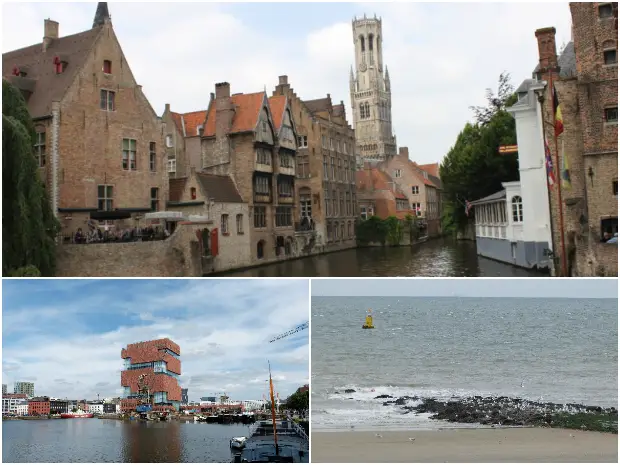 Duration: 5 Days
Belgium is a small and diverse country and therefore perfectly suited for a short trip. Start in Antwerp with its modern industrial charm and continue to the medieval town of Bruges with its many canals. After two days of walking you've deserved at least one day at the beach before the trip ends with new energy in the capital Brussels.
---
7. South Tyrol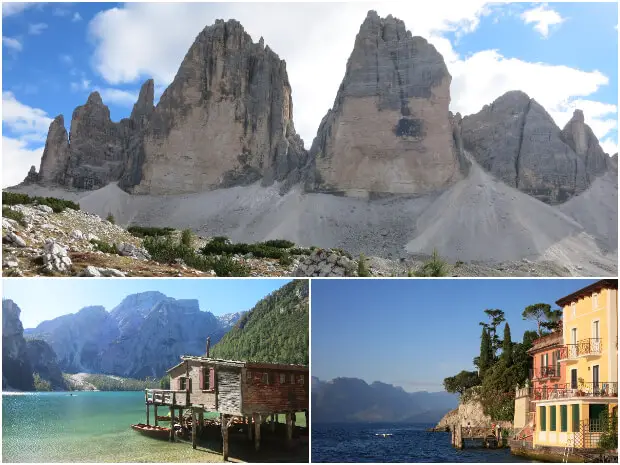 Duration: 7 Days
Looks like Austria, tastes like Italy. South Tyrol is a beautiful place with some of the most spectacular landscapes of the Alps, sunny weather and awesome food. Visit the vineyards around Kaltern, spent a day at Lake Garda and visit the stunning dolomites for some world-class hiking.
---
8. Basque Country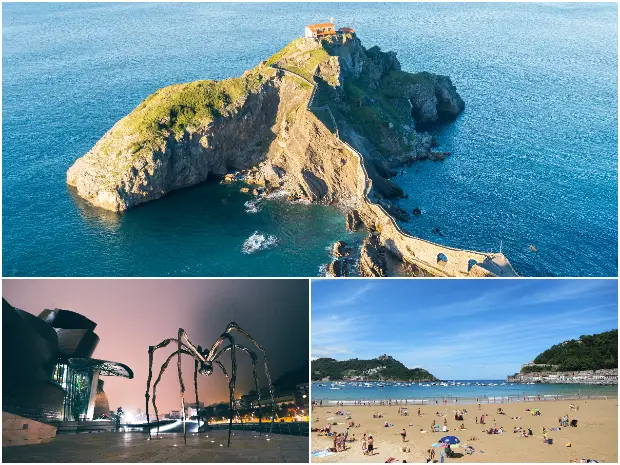 Duration: 7 Days
Cycling is very popular among the people of the Basque Country and that's not without reason. It's a great way to explore the rough coast and the charming backcountry. You will visit two great foodie cities with Bilbao and San Sebastian as well as one of the best surf spots in Europe at Mundaka. Crossing the mountains is easy on an old train route with tunnels and bridges that has been turned into a cycling route.
---
9. Lanzarote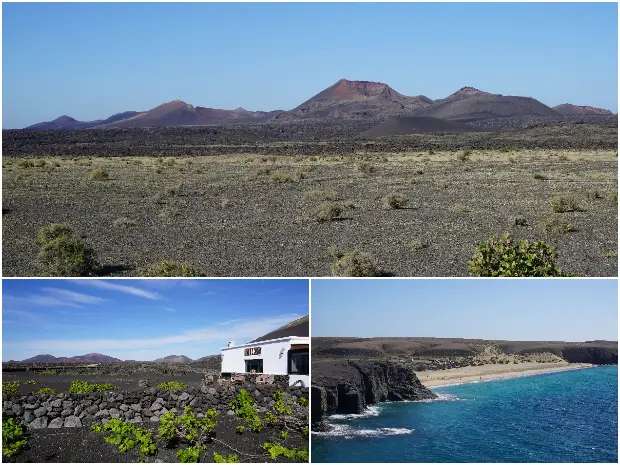 Duration: 7 Days
Geographically a part of Africa this Spanish island on the Canary Archipelago is of volcanic origin and enjoys year-round sunshine and mild temperatures. It's easy to get there from everywhere in Europe and can keep you busy easily for a week.
The island has great hiking opportunities, volcanic activities, nice beaches, surf spots for all skill levels and a very unique wine culture.
---
10. Lake Balaton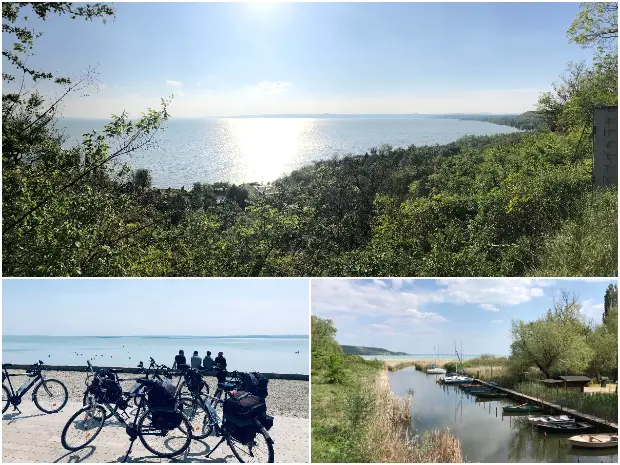 Duration: 5 Days
Lake Balaton is one of the biggest and warmest lakes in Europe and can be circled around easily by bike in a few days. You will see beautiful vineyards, small villages and family run restaurants with tasty food while always being next to the water.