From all the summer trips we did around the Mediterranean Sea there were three that really stood out in a positive way. They are all easy to reach but have that little twist in leaving the obvious routes for unique places and experiences.

So get ready for your next Mediterranean Vacation with one of these highly recommend 2 Week Itineraries.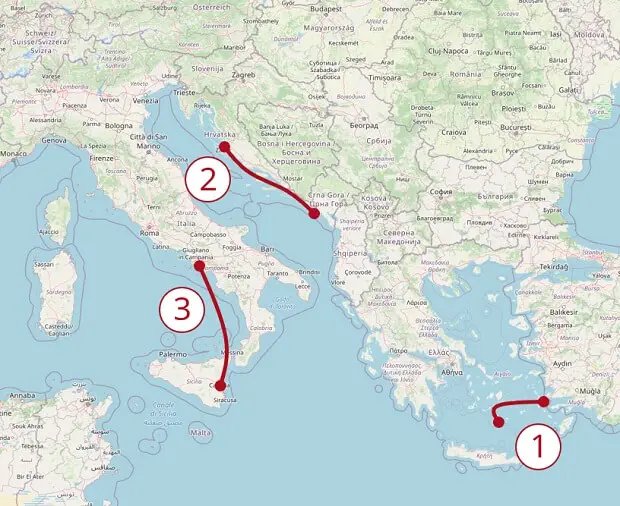 ---
1. Greek Island Hopping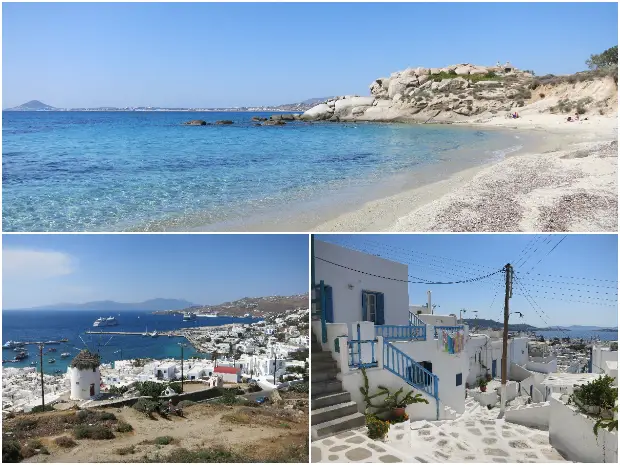 Duration: 14 Days
To visit all Greek Islands can keep you busy for an entire summer and its hard to decide on where to go. On this itinerary we combined well-known tourist hot spots (Mykonos & Santorini) with offbeat places like Samos and Naxos.
The trip contained great hikes to remote, empty and sandy beaches, ancient sites, lovely mountain villages, great food, lots of olives, awesome sunsets and a few tourist highlights.

Go there in the off-season and you will have the time of your life.
---
2. Croatian Coast & Kotor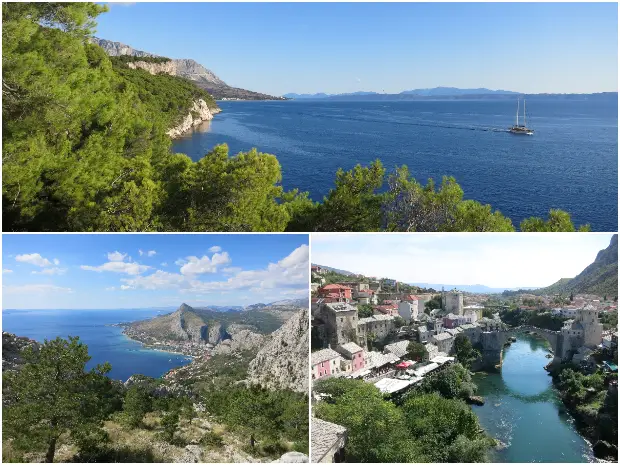 Duration: 14 Days
Islands, crystal-clear water and pine forests with mountains in the backcountry are the characteristics of the Croatian coastline.
It's almost everywhere possible to mix some hiking with beach time and a boat trip in one day.

In addition, this itinerary also has stops in the beautiful Plitvice and Krka National Parks, at the old bridge of Mostar and the stunning fjord of Kotor.

With no doubt this is one of the best stretches of the Mediterranean Coastline.
---
3. Amalfi Coast, Stromboli & Sicily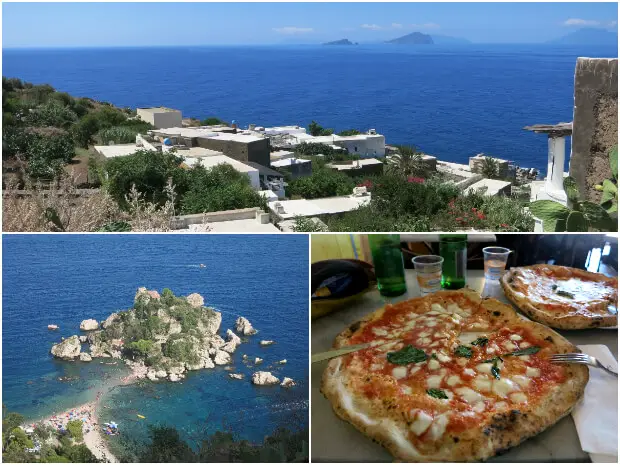 Duration: 14 Days
One of our all-time favorite itineraries is this one from Naples by boat to Sicily. You will visit the Gulf of Naples with Pompeii, taste the best pizzas in the world and hike on the Amalfi Coast.

You will then continue by boat to Stromboli which is an active volcano in the middle of the Mediterranean Sea where you can see glowing lava in the night sky. The trip finishes in Sicily with Mount Etna, awesome seafood and crystal-clear water on the beaches around Taormina.